We first told you about Local Récüp in a November 2019 Facebook post. The concept has since been expanded with the addition of Espace Récüp.
Local Récüp and Espace Récüp are two sites at Complexe Desjardins that make it easy to do something concrete for the environment.
Local Récüp in the passage to the Guy-Favreau Complex
Local Récüp, opened in November 2019, contains a Renaissance bin where visitors and people who work in the area can deposit donations on their way to the office or to shops. There are also separate bins for ink cartridges, neon lights, light bulbs, batteries and electronic devices.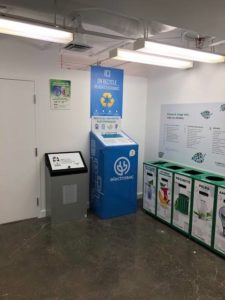 Espace Récüp in Complexe Desjardins P2 parking garage, near the Jeanne-Mance elevators
This lesser-known location currently contains another Renaissance donation bin. So if you're going to park at Complexe Desjardins for work, shopping or a concert, you can drop off your donations at the same time. Bins for light bulbs, batteries and ink cartridges will be added soon.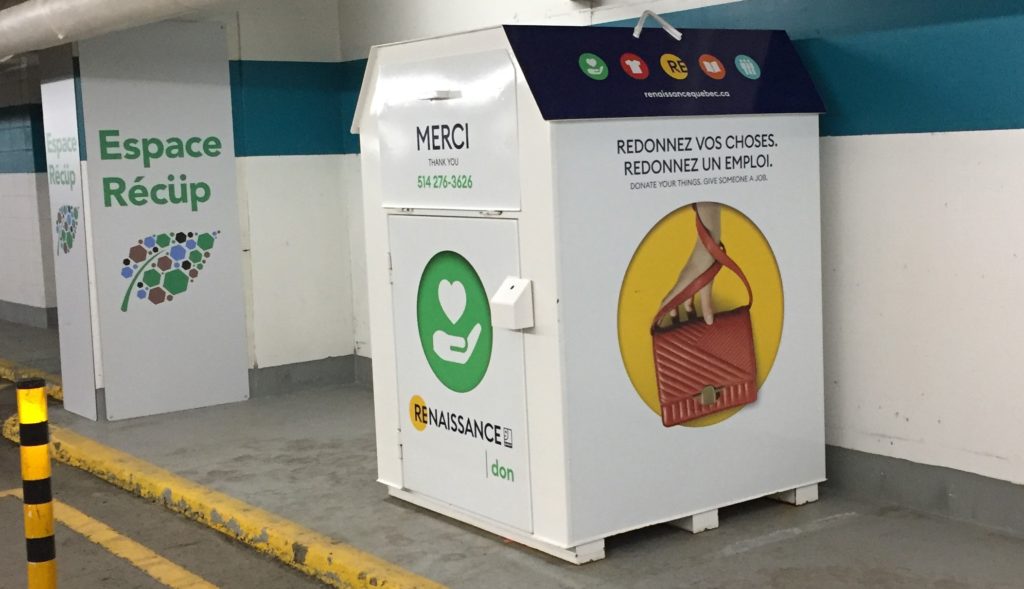 It's easy and practical to do something for the environment the next time you're at Complexe Desjardins.
Renaissance is a non-profit organization that pursues twin social and environmental missions. Donating to Renaissance makes a real difference: it has a positive impact in the community by helping people re-enter the workforce and diverting waste from landfill.
Renaissance thanks you for helping to make the world a better place!