On October 31st, whimsical and bloody creatures will roam the streets in search of all kinds of treats. 🧟‍♀️
Which team are you on this year? The generous one who doesn't want bad luck to be cast against you or the blood-thirsty, sugar-hungry one who will go knocking on their neighbours' doors?
Whatever team you're on this year, Renaissance will help you prepare for trick-or-treating!
Thrift stores, surprise boxes
In our thrift stores and boutiques, you will find everything you need to celebrate Halloween in style: baskets that can hold tons of candy and everything you need to create one-of-a-kind pumpkin, ghost, or walking-dead costumes. All are tax-free and always at a low price. The only limit? Your own imagination! 🎃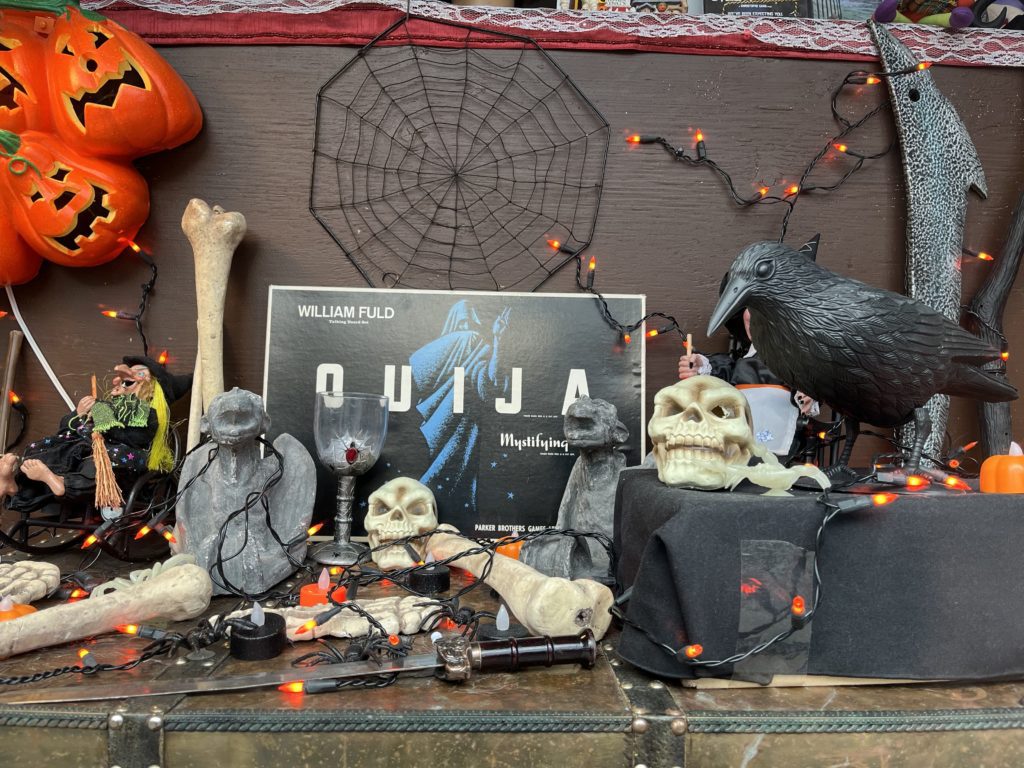 At Renaissance, Halloween is eco-friendly: ecological and economical! By shopping at a Renaissance store, you help divert tons of waste from landfills and encourage buying locally. You are therefore endorsing an eco-responsible approach for this fun dress-up celebration. Your involvement also allows us to reintegrate hundreds of people into the job market.
Find a store near to your home
Learn how to make a knight's costume
You're not a fan of scaring people? Please remember that Halloween is a day for dressing up in all types of costumes! Princesses, superheroes, and manga characters are also allowed to run in the streets on October 31st. And there's nothing to say that they will have less candy in their bags by night's end! 🍭🍬
Some of the best Halloween costumes are those that you make yourself. A few pieces of used clothing and a good dose of imagination can do the trick. To get you started, we recommend checking out Fialta's effortless creations. She is an eco-collaborator who transforms fabric into costumes. You can see more of her transformations as well as a costume she made for her son 👉 DIY child knight costume – Spring in Fialta