Now open!
Renaissance is proud to announce the opening of its new toy valorization boutique and donation centre at 8200 Taschereau Boulevard, Brossard. This partnership with Réno-Jouets, a non-profit organization based in Quebec City specializing in restoring used toys and games, allows Renaissance customers to choose a new solution for responsible consumption. 
You can visit our new boutique and donation center during our opening hours:
Store:
Monday to Wednesday, 10 am to 6 pm
Thursday and Friday, 10 am to 7 pm
Saturday and Sunday, 10 am to 5 pm
Donation center:
Monday to Sunday, 8 am to 6 pm
We invite you to visit our new toy valorization boutique, purchase your first valorized toy, or drop off your donations. The games and toys donated to Renaissance are sent to the toy workshop located at 1155 Rome Boulevard in Brossard, where they are inspected, repaired if needed, completed, and cleaned.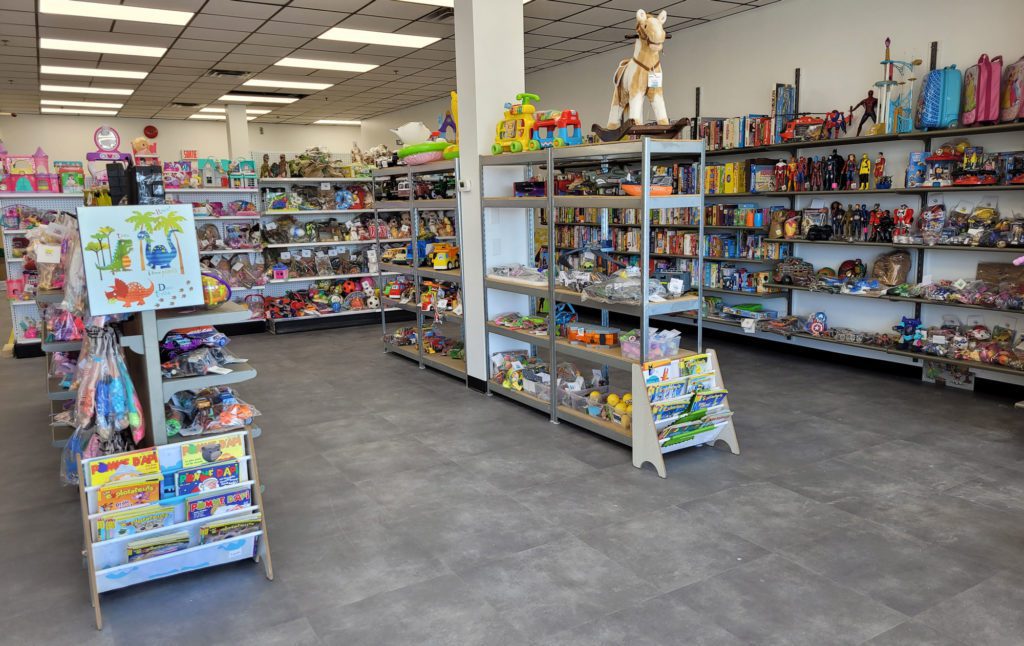 In short, by donating still-usable toys to Renaissance, you contribute to the reuse and happiness of children who will have access to extraordinary toys that have been refurbished for their utmost enjoyment, at affordable prices and tax-free! 
Currently, refurbished toys are available at the new toy valorization boutique and the following Renaissance locations: Notre-Dame-de-Grâce bookstore, Plateau Mont-Royal thrift store, and Victoria boutique in Saint-Lambert.